It is a great pleasure to invite you to participate in the 19th International Symposium FORAGE CONSERVATION in BRNO, Czech Republic, April 25th - 27th 2023.

The Symposium will present scientific knowledge from the sphere of forage production, silage production, regulation of fermentation process, technology of forage conservation, silage feeding, nutrition and sustainable animal agriculture.
close this section
We have created the youtube playlist to access public / private video files from this event.
The private videos contain full lectures that means brief introduction of author, commented slides and free discussion. They are divided into these files:
Plenary papers - Full lectures of 6 Plenary papers.
Section one - Full lectures of 11 papers.
Section two - Full lectures of 7 papers.
How to get an access to private videos:
Price - 1500 CZK per an account which has an access to all private videos. Do not hestiate to ask us about the special agreedment in case that you want access for several colleagues or departments (10+ accounts) or you are interested only in one video file.
Order - Send an email to info@isfc.eu. The text should contain the billing address and your Youtube account (example: somenick@gmail.com). We will send you an invoice and then we add you the right to see all private videos.
Important notes:
LICENCE: Only for private useage, you have not got any rights to create copies of this video stream or its parts.
Author who presents the paper has a right to review the video and asked revision of some parts of his/her presentation (blur / remove private information, etc.). Let us know: info@isfc.eu
close sections
You can find registration forms at the right side of page (below the ISFC logo). There are these types of registration forms:
Pre-registration - https://registration.isfc.eu
This registration is free. You get an access to our webportal which allows you to registrate your article to our conference or buy your ticket for this symposium. Do not worry to fill out this form. We use your personal data only for communication focused on this symposium (like announcement, changes, information).
Registration of papers or posters
One author registrates an article to the conference and members of scientific committee contact him or she about an acceptance of this paper. When you want registrate your paper you have to own an account on our web portal https://registration.isfc.eu. There are no limitation about number of articles. More information are available in "Instructions for authors".
Registration of participants fees
Only this registration is paid and required a payment. Each participant (listener or lecturer) have to own a ticket. Tickets are available on https://registration.isfc.eu (as "Your Participantion (registration fees)").
The voucher will be sent to you after we get your payment on our bank account. For better recognation of your payment, please fill a bank account information.
You can pay your order cash directly at registration point in Brno on Monday (24th April 2023) or on Tuesday (25th April 2023). Currency of payment is only CZK.
You will be inform about your registration at isfc.eu by automaticaly generated e-mail. Please comunicate only via e-mail addresses - use
info@isfc.eu
.
In case that you do not receive automaticaly generated e-mail in few minutes, please contact our members of committee (Ing. Sona Mala, Ing. Vaclav Jambor, CSc.). Before you do this please check your e-mails filters to be sure that problem is on our side.
ATM in neighborough
Tram station - Mendlovo náměstí (bank AirBank) - Mendlovo náměstí 616/19, 60300 Brno
Supermarket - Albert (bank Komerční Banka) - Mendlovo náměstí 686/15a, 60300 Brno
OREA Congress Hotel (Euronet) - Křížkovského 458/47, 60300 Brno
Výstaviště - enter E (bank ČSOB) - Výstaviště 405/1, 60300 Brno
close sections
close this section
Deadline for the registration of fees is on April 10, 2023. Later registration will be more expensive.
Conference fee
Price: 7000 CZK before April 10, 2023; 8500 CZK later
The delegate fee include:
Ticket / Voucher
Interesting works - written by the people from the whole World
Symposium Proceeding (english)
Lunch - every day
Banquet fee
Price: 1050 CZK before April 10, 2023; 1200 CZK later
The first day of the symposium (25th April, 2023) will be organized banquet for the participants of the symposium.

Excursion fee (Thursday, 27th April 2023)
Price: 1700 CZK before April 10, 2023; 1900 CZK later
After the end of symposium (on Friday, 27th April, 2023) will be held an all-day trip. You can look forward to:
Accompanying person fee
Price: 2200 CZK before April 10, 2023; 2200 CZK later
The accompanying person has special program.
NOTE: Payment of registration fees are possible by bank transfer or during registration (at the registration point: OREA Congress Hotel Brno on 24th April; Opatství Brno on the 25th April) only in cash and CZK.
NOTE: Actual prices of fees are possible to find at registration.isfc.eu in section "Your participation".
close this section
BRNO is a historical city located in South Moravia approximately 200 km from the capital of Czech Republic, Prague and 100 km from Wien. Brno is town of international fair. Information about Czech republic and Brno.
The famous places in Brno are sumarized in this video. If you look for more information about Brno, there is a official play list on youtube.
How to reach the place:
By car you can drive according to map. In Austrian and Czech motorways you must buy motorway licence.
From Brno Airport you can take a taxi or use a bus to the center of Brno
From Prague Airport you can take a taxi to Prague Central bus-station and there take a bus to Brno (for example RegioJet, Tourbus, etc.). From Brno Central bus station you can take a taxi to your hotel.
From Wien airport (Schwechat) you can travel by bus to Brno Central bus-station (for example RegioJet, Tourbus, etc.) and proceed as above.
Information about bus and railway station www.idos.cz.
Information about public transport system in Brno www.idsjmk.cz or https://pipniajed.cz/.
close this section
On April 22 - 26, 2023, ANIMAL TECH 2023 will take place with the National Show of Livestock and with National Gamekeeping Show.
This group of trade fairs was set up in cooperation with partners and co-organisers – professional associations, state administration, local government and specialised schools.
The key themes of the exhibition are breeding, genetics, veterinary medicine, technology and agricultural technology for livestock. The fair is primarily aimed at experts - breeders, animal technicians, farmers and vets
close this section
OREA Congress Hotel Brno
We offer accomodation in OREA Congress Hotel Brno. This hotel is max. 15 minutes (1 km) walk away.
OREA Congress Hotel Brno - double room: 2520 CZK
OREA Congress Hotel Brno - single room: 2350 CZK
OREA Hotel Voro Brno - double room: 2360 CZK
OREA Hotel Voro Brno - single room: 2190 CZK
Bus stop is named "Velodrom" or "Křižkovského". You can use bus number 84 or 44 to get at the place of symposium (Bus stop called "Mendlovo náměstí"). It takes 4 minutes.
Hotels in neighborough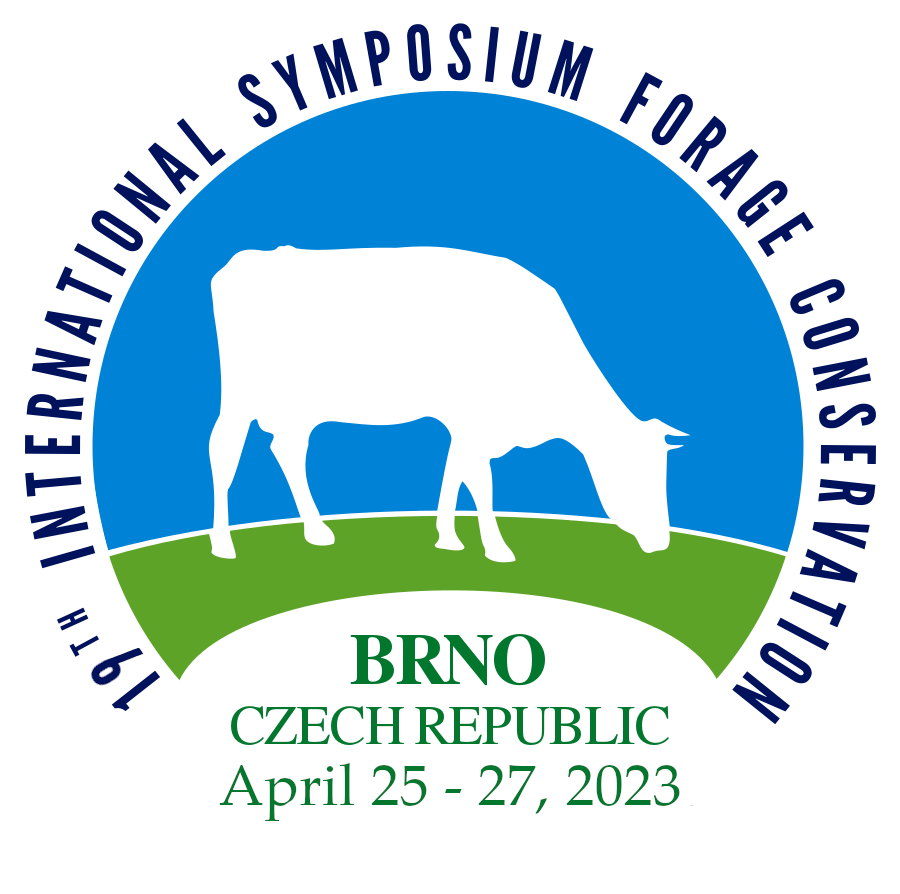 Registration
For registration your paper or participants follow
this link
.
Deadlines
Registration of paper
until the 1st January 2023
the 1st November 2022
Early Registration of participants
until the 22nd February 2023
Send full paper
until the 28th February 2023